Looking for cheap Wii Remotes? Consider refurbished!
Any owner with a Nintendo Wii will tell you just how necessary it is to own 4 controllers.  The console's strongest titles are predominantly multiplayer games and frankly those titles are the only reason my Nintendo Wii still gets any use at all.  What's nice about the Wii Remotes is that they also carry over to the next generation, so they are the same remotes used with the WiiU.
The unfortunate news is that these controllers are expensive, especially with Nintendo's habit of adding peripherals left and right.  The Wii Remote retails for $44.99 and of course you need the Nunchuk attachment that retails for $19.99.  There are some alternatives.  I've seen a few aftermarket versions of the Wii Remote at Best Buy at half the price but reviews are quite terrible.  The other alternative are Chinese knockoffs.  They sure look like the genuine deal, but my experience has been quite mixed.  Some of them are actually quite good while others fail miserably, but at the end of the day, they are not the original.
A week ago, I splurged on three additional controllers from the Nintendo Store.  They are currently selling their refurbished Wii Remotes Plus + Nunchuk sets for $20.00, but is normally priced at $30.00.  I realize some people avoid refurbished products like the plague thanks to some pretty bad experiences from most of the other companies, but I've always had great experiences with Nintendo refurbished products.  At that price, I thought it was worth a shot.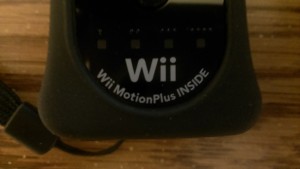 Upon opening my package, I was initially a little disappointed.  There were no retail boxes, which is unusual for Nintendo.  But asides from that, I have nothing but praises for my purchase.  The remotes look brand new.  It looks like Nintendo replaced the shell and the silicone sleeve for each controller and Nunchuk.  They've also added new straps (a different design from the ones I have I might add).  Peering in the port, they've also cleaned the boards so there is not a hint of dust.  Performance is, again, identical to a new controller and works better than any aftermarket or clone.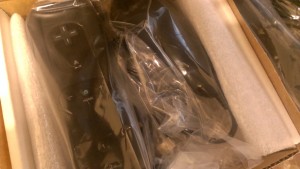 So if you are looking to get new Wii Remotes, now is a great time to try out Nintendo's refurbished products.  They go the extra mile to make sure there are no crusty thumb prints on the buttons or greasy silicone cases.  They are new, and no amount of scrutinizing could make me believe otherwise.  $20 is cheaper than clones or most aftermarket models and the difference in performance is obvious.  Even at $30, these are a steal!