WiiU Zelda Teased for 2015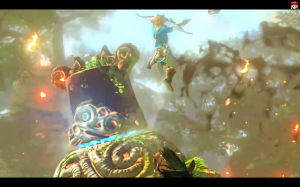 Nintendo's E3 Digital Event has a number of great titles for fans.  There's Bayonetta 2 and Xenoblade Chronicles X for the core players.  Nintendo fans were rewarded with Super Smash Bros. footage for the WiiU and 3DS as well as a slew of Yoshi, Kirby and Mario games.  But let's face it, for any hardcore Nintendo fan, the short footage of the new Zelda for the WiiU is what we're excited about.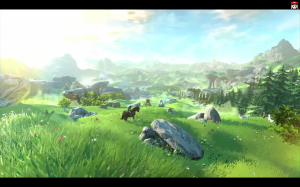 Eiji Aonuma introduced the new Zelda game, highlighting the wide world approach.  In the screenshots below, Aonuma claims that you are able to traverse the entire world as far as the mountains.  Puzzles can be approached in "any direction", from above or below.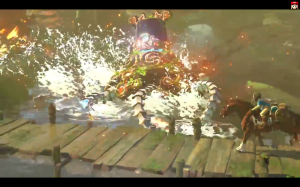 Not much more is known about the game, but 2015 is the release date.