Super Smash Bros. 3DS Character Unlock Guide
The new Super Smash Bros for the Nintendo 3DS comes with a roster of 48 characters, however only 36 of them are available when you start the game.  This is a quick guide to show you how to unlock the remaining 12 characters.
PLEASE NOTE THERE ARE SPOILERS FROM THIS POINT FORWARD.  IF YOU DO NOT WANT TO KNOW THE FULL ROSTER, PLEASE STOP HERE.
To unlock the 12 characters, you must play 120 matches.  Notice that you only need to PLAY the matches, you don't need to win.  After every 10 matches, you will encounter a challenger match that will let you unlock the character.  You must WIN the challenger match to unlock the character.  Otherwise, you are free to replay the challenger after your next match and every subsequent match until you beat them.  Any match counts towards the 120 matches, whether it is timed or life.  If you want to run through them quickly, chances are you will want to use 1 minute timed matches.
So which characters will you get at the 10 match increment?  Here are some images to help you out:
10 matches – Ness
20 matches – Falco
30 matches – Wario
60 matches – Dr. Mario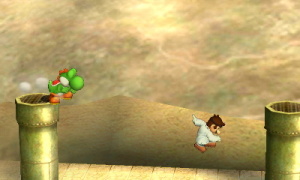 90 matches – Mr. Game & Watch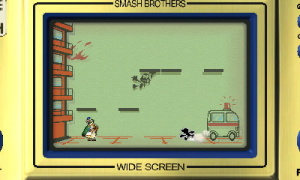 120 matches – Jigglypuff